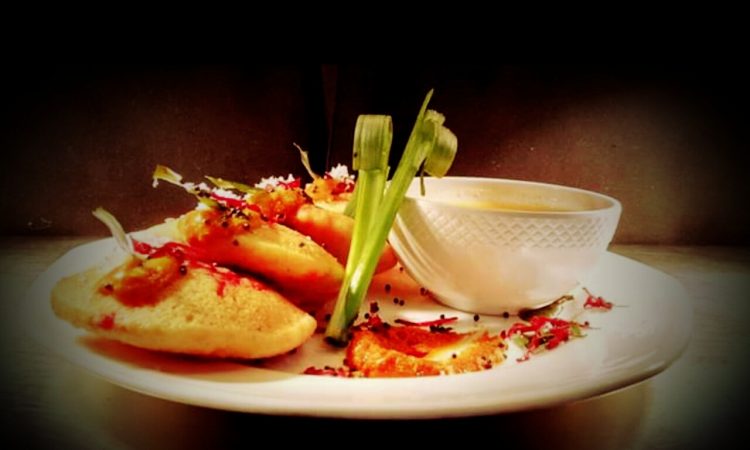 Favorite cuisine of South India takes in breakfast.  A south Indian steamed cake of rice, usually served with Sāmbhar.
Recipe Type: Breakfast                                                                          Style: Indian Cuisine
Method: Steam                                                                                            Served: 1-2
Ingredients:-
2 Cup of Idly batter (Ready made)
1/3 Cup Curd
2-3 Tbsp. of Boiled Beetroot puree or paste
Salt to taste
Preparation:-
For puree:-Grate beetroot, put it into blender along with 1/2 tbsp. chopped green chili, make smooth puree out of it.
For boiled beetroot paste: – Boil baby beetroot till soft & cut into 4 pieces then put it in a blender make smooth paste with 1/2 tbsp of chopped green chili.
Mix beetroot puree or paste, curd with idly batter.
Make idli as usual.
Serve hot with coconut chutney.
Remember:-  If beetroot exceeds it would be too sticky