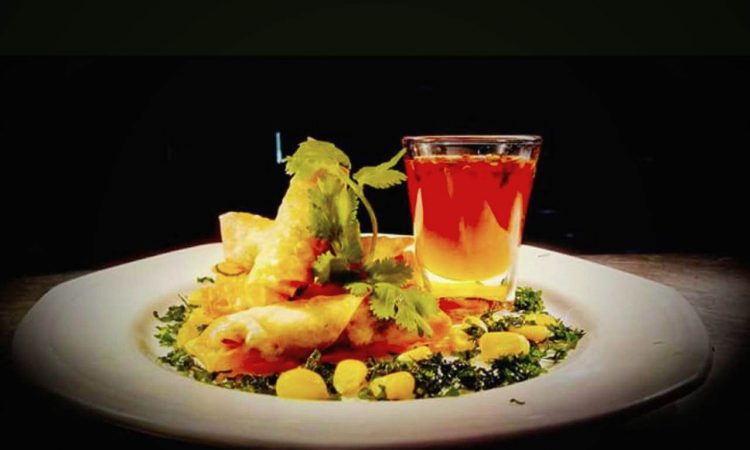 This is a quick crisp fusion preparation appetizer best to eat for kids & younger. It's a crunch salty, herbed, fresh veggies and cheesy preparation.
Type: Starter                                                                                                         Style: Fusion
Method: Fried/Bake                                                                                        Served: 1-2
Ingredients:-
50 gm. Blanched Chopped Spinach
50 gm. American Corn
1 Tbsp. Jalapenos Chopped
1 Tsp. Chopped Black Olives
4 Tbsp. of Grated Mozzarella Cheese
½ Tsp. Chilly Flacks
½ Tsp. Dried Oregano
Salt & Pepper to taste
1 Tsp. Chopped Brunt Garlic
2 No's Frozen Sheet (Roll)
Oil/Butter for fry
Preparation:-
Blanched spinach in salty water and chopped finely after cook.
Heat a pan and insert olive oil sautéed with garlic, spinach & American corn and seasoning with (salt, chilly flacks, oregano, and pepper powder).
Fine chopped fresh parsley, black olive and jalapenos.
Grated mozzarella cheese.
Mix all ingredients in a bowls sautéed corn, spinach, chopped parsley, olives chopped & jalapenos chopped.
Stuffed in roll sheet this mixture before divided into one fourth.
Heated oil and fried this cracker in sallow fire.
Served with a Honey Chilly Dip. Take a small bowl honey, chilly flacks, fresh parsley chopped.