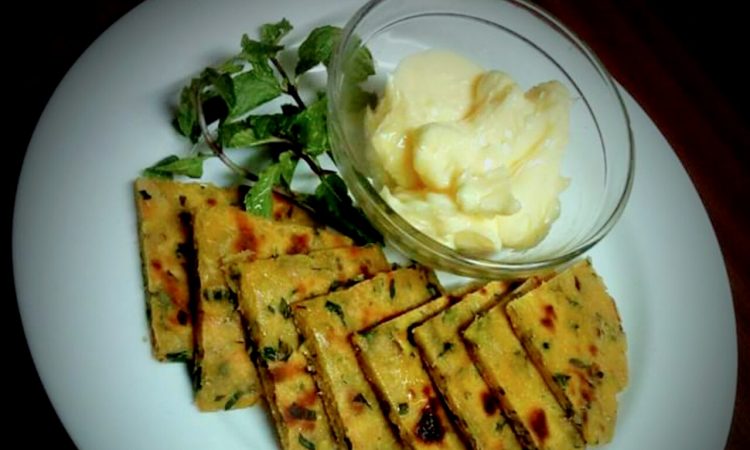 North Indian breakfast and main course healthy and Crisp gram floor bread prepared with fresh mint & Ghee, served with clarified butter.
Recipe Type: Breakfast/M. Course                                                       Style:  Indian Cuisine 
Method: Shallow Fried                                                                                 Served: 1-2
Ingredients:-
250 gm. Gram Flour (Besan)
30 gm. Refined Flour
Salt to taste
½ Tsp. Crushed Dry Mint
50 gm. Fresh Mint Leaves fine Chopped
100 gm. Ghee & Clarified Butter
Water for Dough
Preparation:-
For making dough Take a mixing bowl.
Pour in bowl (gram flour, flour, salt, mint powder, ghee) and making dough with help of water.
When dough ready add fresh mint and mix all together.
After then making small lohi for making small chapatti with help of rolling pin.
Cooked chapatti on heated tawa with ghee.
And served with Clarified Butter.