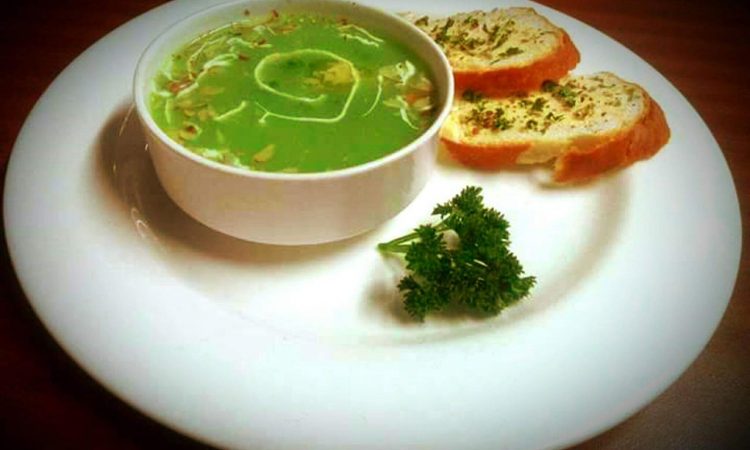 This almond Broccoli is a creamy soup has the added protein & nuttiness from almonds, Served with herbs garlic bread.
Recipe Type: Soup                                                                               Style: Western Cuisine
Method: Broiling                                                                                  Served: 1
Ingredients:-
60 gm of Broccoli Florets
¼ Cup Almond
1 Tsp Olive Oil
2 Pieces of Cloves
1 No's of Bay leaf
2 Pieces of Pepper Corn
1 Tsp Garlic Chopped
1 Tbsp Onion Slice
Salt & Pepper to taste
1 Cup of Stock Water (Vegetables)
Preparation:-
Insert oil in heated pan.
Insert cloves, bay leaf, pepper corn & onion slice cook to till time onion should be light brown.
After then add broccoli florets, salt & pepper, sautéed very well.
Then add vegetables stock water.
Inside take a small bowl some hot water and pour almond for 2-3 minutes for easy to remove almond skin.
After removed skill almond make a paste and keep in side.
Soup is cooked stain water and makes a paste of ingredients.
Again pour stain water in pan and add ingredients paste and almond paste.
Add fresh cream for texture and thickness.
We can add roux or corn flour for soup thickness (option)
Pour soup in soup bowl and sprinkle almond flacks and topping with fresh cream, served with herbs garlic breads.