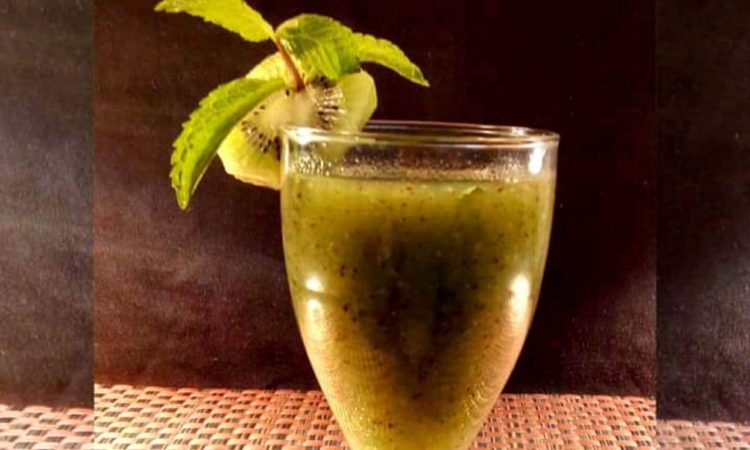 This smoothie is combining of kiwi, fresh mint leaves and coconut water, blend until smooth texture. Garnish with mint springs & lemon slice, this recipe good for antioxidant, diabetes, blood pressure, nutrients, vitamin c, fibre etc.
Recipe Type: Beverage                                                                             Consideration: Sweet & Sour 
Method: Blend                                                                                               Served: 1
Ingredients:-
75 gm. Kiwi Fruits
1 Tbsp. of Fresh Mint Leaves
¼ Tsp. of Lemon Juice
½ Tsp. of Black Salt
½ Tbsp. of Honey
½ Tsp. Cinnamon Powder
1 cup of Coconut Water
Preparation:-
Blend all ingredients with help of mixture.
As per your choice we can stain smoothie or not stain.
Pour in water glass and garnish with lemon slice & mint spring.