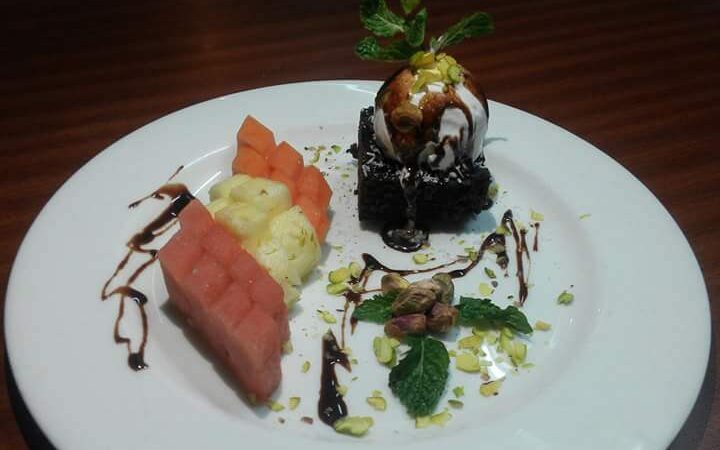 Fruit salad with ice cream is a mix of various fruits and served with ice cream and hot brownie, this is the favorite in all season. Fruit dessert with ice cream and hot brownie is served in more North Indian restaurants.
Recipe Type: Salad/Dessert                                                                    Style:  Indian
Method: Bake                                                                                                  Served: 1
Ingredients:-
2-3 No's  Diced Papaya
2-3 No's Diced Pineapple
2-3 No's Diced Water Melon
70 gm. Brownie
5-6 no's Pistachio
1 Sprig of Fresh Mint
1 Scoop of Ice Cream (Vanilla)
Preparation:-
Diced cuts of (Papaya, pineapple, Watermelon).
Plated in any plate or platter cuts of fruits, hot brownie (bake in microwave).
And topping with ice cream scoop.
Garnish with fresh mint sprig and pistachio.