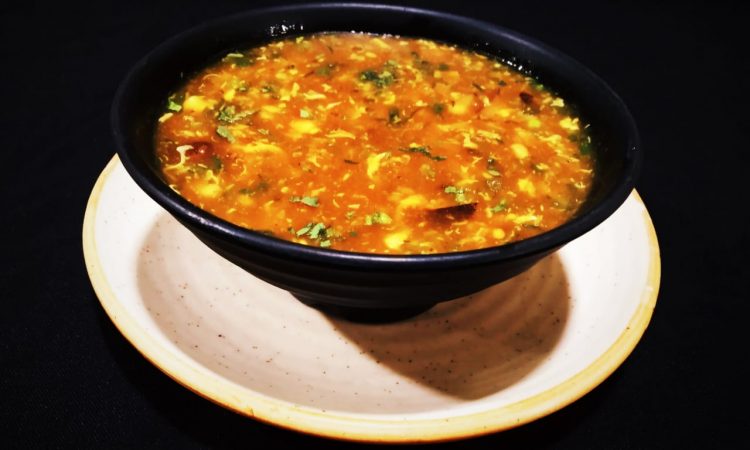 This preparation from in Unite State Chinese restaurant, it has been typically made with light chicken broth, green chili, Chinese coriander and filled with delicious egg "ribbons," which has been prepared by whisking raw eggs in the boiled broth.
Recipe Type: Soup                                                                                        Style: Chinese Cuisine
Method: Boiled & Simmer                                                                       Served: 1-2
Ingredients:-
1 Tbsp. Refined Oil
½ Tsp. Garlic Fine Chopped
½ Tsp. Ginger Fine Chopper
1 Tbsp. Onion Strips
1 Slit of Green Chilly
400 ml. Chicken Broth
Light Soya Sauce
Light Red Chili sauce
2-3 Drop of Vinegar
Salt & Black Pepper Crushed
1 Tbsp. of Fresh Green Coriander
1 Tbsp. Dissolved corn flour in Water
1 No's Egg Beaten
Preparation:-
Heat Chinese wok on fire and insert oil.
Add ginger, garlic, green chili and onion cooked until light brown.
Add chicken broth and seasoning (salt, pepper, soya, red chili & vinegar) to taste.
When it cooked properly add dissolved corn flour water for thickness in this.
After then insert a lot of green coriander and egg beaten.
Garnish with Green Chili slit and Green coriander.